What is life insurance ?
Life insurance is a contract providing for payment of a sum of money to the person assured or, failing him, to the person entitled to receive the same, on the happening of certain event.
A family is generally dependent for its food, clothing and shelter on the income brought in at regular intervals by the breadwinner of the family. So long as he lives and the income is received steadily, that family is secure; but should death suddenly intervene the family may be left in a very difficult situation and sometimes, in stark poverty. Uncertainty of death is inherent in human life. It is this uncertainty, that is risk, which gives rise to the necessity for some form of protection against the financial loss arising from death. Insurance substitutes this uncertainty by certainty.
Life Insurance is a contract between an insurance policy holder & an insurer or assurer, where the insurer promises to pay maturity to the insured person in case of survival or promises to pay a designated beneficiary a sum of money in exchange for a premium upon the death of an insured person.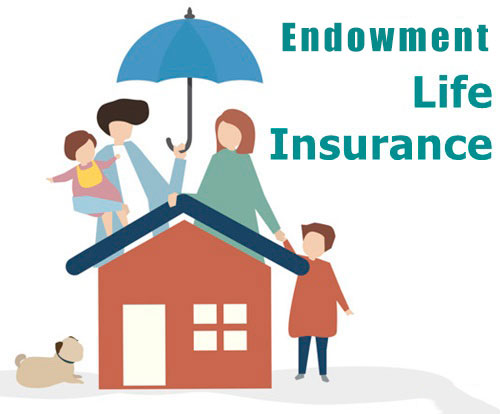 Types of life insurance
Broadly, there are five basic types of life Insurance plans
Term Insurance:
Term plans are the most basic form of life insurance. They Provide life cover with no savings/ profit component. They are the most affordable form of life Insurance as premiums are cheaper compared to other life Insurance Plans.
Endowment Plans:
Endowment plans differ from terms plans in one important aspect i.e Maturity benefit, Unlike terms plans which payout the sum assured, along with profits, only in case of an eventuality over the policy term, endowment plans pay out the sum assured under both scenarios- death and survival.
Unit Linked insurance Plans (ULIP):
ULIP's are a variant of the traditional endowment plan. They pay out the sum assured (or the investment portfolio if its higher ) on death/maturity. Since ULIPS invest in stock markets they are well-situated for individuals with appetite for risk.
Whole life policy:
A whole life insurance plan covers a policy holder over his life. The main feature of a whole life policy is that the validity of the policy is not defined, so the individual enjoys the life cover throughout his life (100 years).
Money Back Policy:
This in a variant of the endowment plan. A money Back Policy gives periodic payments over the policy term. To that end, a portion of the sum assured is paid out at a regular intervals. After the survival of the term the policy holder gets the balance sum assured along with the Bonus.